Do you have antique lamps with shades that have seen better days?
Do you have a lampshade that you just love, or one that you have inherited and don't want to part with?
Our specialty is lamp shade repair and restoration. To restore and recover a shade requires an expert familiar with complex hand sewing techniques.
Vintage shades can be recovered in a modern fabric that is similar to the original covering or changed to whatever fabric and color you like.
Shades Unlimited Inc is the solution to your problem.
We can usually restore the look of your lamp to its original beauty by recovering your original wire frame or give the lampshade a more contemporary feel to match your home. Having a custom lampshade adds that designer touch to your decor.
All of our work at Shades Unlimited Inc is done by professional seamstress, who takes great pride in their work.
Lampshades can usually be recovered with similar materials and trims to retain the original look or the customer can change the look with a new choice of fabrics and finishes. The designs are limited most times only by your imagination and availability of materials!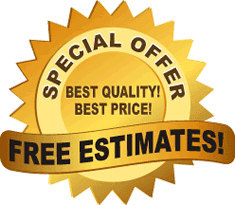 Complete our online lampshade recovering and repair form to receive a free estimate!